Mady and I attended the first ever North Texas Kid's Convention. We went with Bobby and Brandon Caraway. Brandon even got to go on stage as a part of an Illustration. We had a blast!!!! Thanks guys for going and hanging out with us!
Friday Night, we checked into our hotel and ate at one of our favorite restaurants,
Pei Wei
. After some great Honey Seared Chicken, we headed over to the Kid's Convention. It was held at
Calvary Church
in Irving, Texas.
My good friend,
Brian Dollar
, was the speaker for the event. Mady loved the lights and the music. When she got home, she was telling Sasha all about it. The theme was having a Rock Solid foundation in Christ.
It was great seeing Brian, Cherith and the Kids again. He does a great job with Kid's Ministry. I especially love his character,
Skittles
. Skittles is hilarious.
It was also great seeing some of my other friends. Darrell Wickert was there. He's a Kid's Pastor at
Bethel Temple
in Cleburne, Texas. It was great seeing his wife, Margaret and his kids. Darrell, Brian Dollar and myself came out of the same church,
Victorious Life Church
in Waco. Brian Massey helped Brian with the Kid's Convention. We interned at the
Oaks
together. Massey is on staff there as the Creative Director. It was also great seeing David McLain. David pastors
The Bridge Community Church
in the Austin area. All five of us attended
Southwestern
at the same time.
Here are some pictures from the event!
Mady and Daddy hanging out at Kid's Convention. Sasha stayed home with Mackenzie. So, we had a Daddy and Mady Weekend. It was a blast!
Mady has been learning about giving to Missions through BGMC. She was so excited to see the big blow up Buddy Barrell.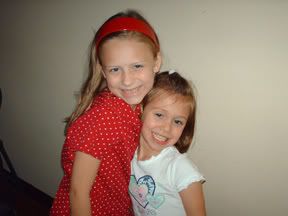 Mady and Brian Dollar's Daughter, Ashton.
Milk Dud and Skittles rapping for Jesus. He's got a rainbow of flava and he's living for his savior.